Dr Timothy Mahr (USA) Composer re: Mourning Dances
I usually don't share a link like this (with one of my works featured), but this band needs to be heard. The Greater Gwent Youth Symphonic Winds from Wales, under the baton of Paul Hornsby, are simply stunning. Any composer relishes that rare performance when the commitment and ownership of the performers and conductor bring a special added dimension to their realization of the score that sets the music-making apart. I'm humbled by this performance and I encourage you to listen to their Soundcloud link. What an amazing performance of a VERY demanding work! Your performance is one of the very best this work has ever had. I'm in your debt!
Mourning Dances" was commissioned by Kappa Kappa Psi and Tau Beta Sigma for the 2001 National Intercollegiate Band.
Thank you, Paul, for posting your performance. The GGYSW is now my favorite band…Well almost!  (Dr Timothy Mahr)
TIMOTHY MAHR-An internationally acclaimed composer, Dr. Mahr received the 1991 Ostwald Award in the ABA Band Composition Contest for his composition The Soaring Hawk. He was elected to the American Bandmasters Association in 1993. Formerly director of bands at the University of Minnesota-Duluth and founding conductor of the Twin Ports Wind Ensemble, Dr. Mahr is the principal conductor of the Minnesota Symphonic Winds and is active as a clinician and guest conductor nationally and internationally.
Colin Touchin (Hong Kong/Warsaw) Freelance/conductor, former Director of Music-University of Warwick and Vice-Chairman- British and International Federation of Festivals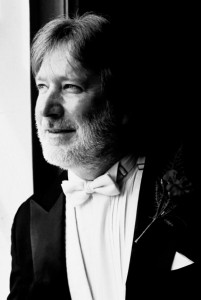 Paul Hornsby is a dedicated, passionate, outstanding musician who inspires his students and colleagues alike to achieve excellent standards in a wide range of musical genres and styles.  He is committed to the encouragement and development of young musicians, nurturing their interests and talents into award-winning ensembles of integrity, virtuosity and magical music-making.  His own interests are very wide, his thirst for hearing and learning new music unquenchable and his determination to share this love of music in many forms with friends, fellow-teachers and audiences highly infectious.  Paul is a fine teacher and conductor I am delighted to recommend without reservation.
Colin Touchin is a British conductor and composer, clarinettist and recorder-player, festival adjudicator and broadcaster. His most recent composition Hallasan Concerto was premiered by Steven Mead (euphonium) and Tak-Ming Philharmonic Winds. Colin is also a busy international adjudicator. His compositions have been broadcast on BBC Radio 3 and local TV and radio; he has recorded several series of radio talks for RTHK (Hong Kong). One windband composition, Eclipse, was a set-piece in the Hong Kong Music Festival 2014. Colin writes to commission, leads workshops in conducting, clarinet, recorder, teaching and adjudication, and acts as music education consultant (to schools in the UK, USA and the Far East).
Percy Pursglove
Lecturer in Jazz at Birmingham Conservatoire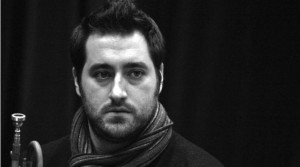 'Paul is without doubt one of the best music directors I have had the pleasure of working with. He has a wonderful focussed yet fun manner. Always keen to draw the best music from the musicians, he has a deep fascination, energy and enthusiasm for music that inspires the musicians he works with………..Paul always maintains an incredibly high standard of musicianship……… I wholeheartedly endorse his contributions to music making.'
Percy Pursglove works as a freelance Jazz musician/composer/arranger/recording artist (Trumpet/Double Bass) Since 2005 he has been lecturing in Jazz at the Birmingham Conservatoire senior and junior departments, 
Dr Daniel Bickerton MMus PhD PGD (London) AFHEA LMusTCL AMusTCL LTCL ATCL
Lecturer, UG Examinations Convenor & Deputy Admissions Tutor Cardiff University School of Music.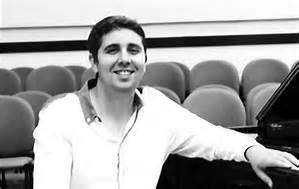 "An exceptional talent; Paul is an inspiring performer and all-round musician; extraordinarily passionate about music; always gets the best out of his students. He has very high standards, and his understanding of, and interest in a wide range of varied repertoire is so refreshing.Committed, dedicated and outstandingly perceptive! Paul Hornsby is a master of his craft."
Daniel BickertonIs a composer who has written works in a range of genres. His compositional interests include intertextuality, jazz, arrangement and hybridity, transculturalism, as well as the reception and interpretation of contemporary music. His music has been described as 'soulful', and 'full of skittish cascades' and 'invoking a sense of period and character – and just a little (harmless) madness' in The Times. His work have been performed in several major venues in the UK (including Wales Millennium Centre, Purcell Room and Birmingham Symphony Hall), Italy (La Mortella), Germany (Idstein Jazz Festival), France (Palais de Festivités, Evian), Switzerland (Montreux Jazz Festival), Belgium (Ghent Music Festival) the USA (San Francisco Theatre), and broadcast on BBC Radio Wales and ITV Wales.
Nikki Yeoh – Professional Jazz Pianist (London)
(re; GGY Jazz Orchestra NFMY 2015)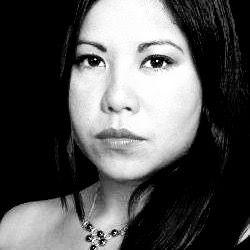 "A beautiful, relaxed, unpretentious sound…not trying to sound like any other big band… genuine and full of integrity. Great attention to detail, lead and counter lines brilliantly executed…. everyone is listening to each other… killer guitar solo…WICKED!! You have a really excellent european/uk vibe going for you . We would happily listen to a whole set of your band. We love your fresh, light approach to big band playing- You must never stop! One of the best bands we've heard all day"
Re; performance in Birmingham Town Hall on 10/7/2015. NFMY
Nikki Yeoh (born 23 May 1973) is a British jazz pianist keyboardist and composer, known for her work with Courtney Pine, Neneh Cherry, Phillip Bent, Dick Heckstall-Smith, Chante Moore, The Roots and Steve Williamson, among others.
KEITH HEWSON (National Festival of Music for Youth Music Mentor)

'Absolutely paid attention to the fine detail of the score, really examined it ,delivered it and more…..everything they produced was really wonderful….. Great tone production, poise, elegance and sophistication, simply a classy professional sound.'
Keith studied music at the Royal Northern College of Music and then Leeds University. He was a secondary teacher from 1972 until 2008. Throughout his teaching career he was constantly involved in the development of school orchestras, brass bands, wind bands and choirs. In 2002 Keith was voted Classic FM Music Teacher of the Year and was given positions on the Specialist Schools Expert Panel and the government's Music and Dance Scheme Group.
James Avison (Jazz Neufs band leader) Berkshire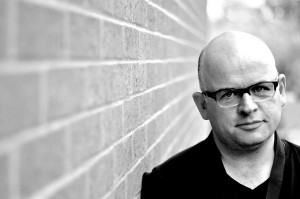 "When asking advice and help from Paul, you're tapping in to a lifetime of enthusiasm, research, experience and evidence, presented with the rationale behind it….. you realise that this is a voice you can trust…….Paul has been incredibly helpful to me as a band leader, helping me grasp what musicians need, and how to make the most from sometimes limited resources such as time……… Paul's candid, thoughtful and friendly approach inspires great confidence and I would recommend him to any individual or ensemble wishing to take earnest steps forward in the way they approach their music making."

Lorna Mountford (Hampshire)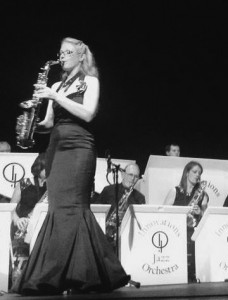 Paul led three one day workshops with the Innovation Jazz Orchestra, it really opened my eyes as a player to the different ways of listening to the band as well as giving me different techniques to focus their performances. He had some great suggestions for seating and set ups, …. two years on and these suggestions have really paid off. We are asking him back again this year to help us prepare for our major event in 2016. I'm confident that I'll learn even more from him and that this will help our band progress to even higher standards.
Greater Gwent Youth Jazz Orchestra - Mentor performance comments from NCBF Finals 2016 at the Royal Northern College of Music and Drama
DR IAN DARRINGTON (MBE)
"When we looked at the program and saw the list of the music and composers, it gave us an idea of the caliber of the band and of the challenges ahead….. Maria Schneider, Bob Brockmeyer, Miles Davis, Stan Sulzmann. When I looked at the score for the Stan Sulzmann and saw the time signatures (22/8) I thought I wouldn't know where to start and wouldn't want to conduct this…… What a fantastic choice of material. Looking down my notes that I made there is the word intrigue……. I was wondering how all of you got into this style of music…….. It's just that it's fantastic music, and I'm guessing we're taking a little bit more time here, on this one because it's so different from what we've ever heard previously in this festival. Thoroughly enjoyed it…… The challenges are massive, as you can probably see, each reed musician needs to play at least two, sometimes three instruments. The tuning issues alone can be massive and difficult and yet you did it …… Regarding the rhythm section, from the word go fantastic! I heard a togetherness and not just individual players….. also it's easy to get carried away…… you didn't, you were very musical and allowed space, you knew what to do. I'm intrigued, it was fantastic all the way through. At the end of my notes I made a suggestion…… to TOUR IT… This music needs to be heard, you don't get many bands that can play this music, audiences need to hear it. I'll give you a gig at Wigan July 2017 at our Jazz festival"
MIKE HALL ( HEAD OF JAZZ STUDIES AT RNCMD)
"As Ian said I have deliberately asked to step out of turn, to come down to say something , as normally we say things one at a time.
I run both of the big bands here at the Royal Northern College of Music and Drama and I have to say what you've played for us today is a breath of fresh air. Thank you so much for keeping this music alive, absolutely wonderful. I'm also really pleased to know that you enjoy playing it as well….. Stick with it and keep the music alive….. Anyone can do that rock stuff with horn stuff on top. This was wonderful, great playing. Thank you."
Issie Barrett MFY Jazz Mentor 2017 National Festival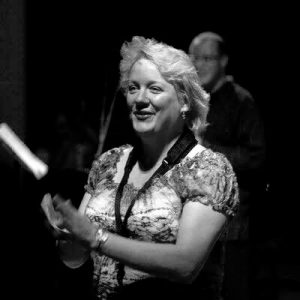 Mentor comments for The Greater Gwent Youth Jazz Orchestra
Open Class: Birmingham Town Hall, Friday July 7th 2017
Music Mentor : Issie Barrett
Transcription of verbal feedback to MD and band members.
"You are already playing to a professional level. It takes a lot for me to say that because of my experience in music, what I do, who I play with and who I have heard…..but that was exceptional. I'm not going to hear that level of playing again for quite a while, because it wasn't just the individuals but the whole thing, the whole ensemble, the whole energy, the whole understanding of the music. It's the way you sustained the energy and propelled from one thing to the next that is really unusual. In fact it's exceptional. It would take most people 10-20 years to play to that level … seriously.
You've worked the band so hard and they've been really receptive to it. It's extraordinary. If you've got the opportunity to go into the studio and record with this band it'd be great to capture it. You should be very proud of the way they've just played.
It's astonishing, seriously. You probably heard us screaming!!……".
NFMY Performance July 2019. Issie Barrett and Percy Pursglove.
Birmingham Town Hall
Issie Barrett 
The level of maturity in playing is unbelievable. It's a really great program. A really nice set of pieces, truly mature professional level ensemble playing. It was a real privilege to hear the band. Thank you , it was unbelievably beautiful. The elegant ensemble, the finesse of the rhythm section, the beautifully sublime soprano playing was truly Maria Schneider's sound world. She would have loved it. I'm going to tweet and email her afterwards and recommend that she listens to the Facebook streaming of your playing…………………, with such elegant passion, poise and grace. It was heavenly. BRAVO everybody. It gave us a night for us all to remember. Words can't fully express the sheer magic of the ensembles heavenly sound and glow……………………. Improvising is really strong and mature. If you're into it do more because already where you're at the level of improvising is really strong and mature. It's very mindful of the sound world you're in…….. everyone is invested into the music at the same level. The band truly plays as one, subtly reinforced by the sophisticated and nuanced drumming that outlined all of the details of the composition so beautifully. In fact the whole rhythm section was so present but not overstated. You were the heart beat without drawing attention to yourselves.
Percy Pursglove
The ensemble playing is just ridiculous! It's really outrageous!……………. Maybe there's a way to allow the soloists to have more space…….. be careful……. the ensemble contextualises the soloist and not the other way around.